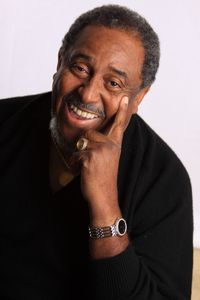 Virgil began his amazing career in Birmingham, Alabama at age the age of 9 when he sang at churches with various professional gospel singers. As lead singer of the world famous Rivingtons and The Paul Robi Platters, Virgil toured all over the world, performing for tens of thousands of people in countries including USA, Canada, Japan, Korea, Italy, Germany, Venezuela, and the Philippines. Audiences of all ages and cultures thrill to Virgil's six octave voice and charismatic personality, and his genuine love for his audiences make him a favorite in any setting.
 
Virgil has appeared with various groups and individuals, including the Drifters, the Coasters, the O-Jays, Bobby Day, Dee Clark, Al Wilson, Grand 'Ole Opry legends Claude Gray, Ray Price, Bobby Bare, and Blue Grass star Rhonda Vincent.
 
Virgil's discography include, "Virgil Gibson Sings the Oldies" Volume I and Volume II, "I Made It Back Home"- an album of traditional gospel favorites, "Prayers Have Wings" and limited edition CD single, "Be My Christmas Present".  Virgil also served as Marketing Director for the U.S.O.
 
Virgil has a true heart for hosting benefits for those in need.  He has collaborated on music therapy programs with various community agencies, such as children's hospitals, nursing homes for the elderly, and correctional facilities.  Gibson has a deep interest in using music therapeutically.  He created "Virgil's Kids" mentor program.   "I'm a counselor by profession, majoring in Psychology in college. My greatest counseling gift comes from God, as well as my musical ability. Music is one of the greatest counseling and teaching tools. It touches your deepest feelings and enables you to talk about those feelings and begin to deal with them."